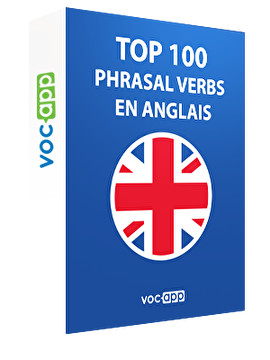 Top 100 phrasal verbs en anglais
Devient Macgyver et manie toute les phrases verbales possibles et imaginable !
Apprends les phrases verbales du quotidien
Enrichis ton vocabulaire avec des exemples diverts
Gagne en fluidité et passe pour un Américain avec ces tournures !
Prends de l'assurance en utilisant ces phrases !
Sign up for free
This course is 100% free. We want to show you how fast & easy you can learn with us.
Phrasal verbs 1 - 25




24 flashcards

Phrasal verbs 26 - 50




25 flashcards

Phrasal verbs 51 - 75




25 flashcards

Phrasal verbs 76 - 100




25 flashcards
---