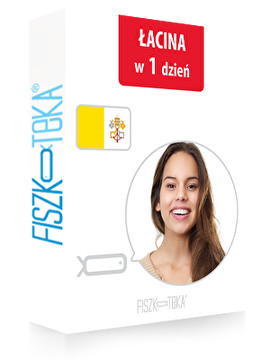 Łacina w 1 dzień
Ekspresowy kurs podstaw łaciny!
Chcesz poznać język kolebki cywilizacji łacińskiej?
Pragniesz poznać żywy od wieków język, choć już nie tak powszechnie znany?
Spróbuj swoich sił i rozpocznij naukę łaciny!
Gotowy na podróż ad fontes?
Sign up for free
This course is 100% free. We want to show you how fast & easy you can learn with us.
10 słów w 60 sekund - 10 verba celeriter




10 flashcards

To już znasz:) - Hoc iam scis:)




12 flashcards

Pytania - Quaestiones




10 flashcards

Zwroty grzecznościowe - Locutiones Comitatis




16 flashcards

Ludzie - Gens




28 flashcards

Czynności - Operae




17 flashcards

Nieprzetłumaczalne




13 flashcards
---