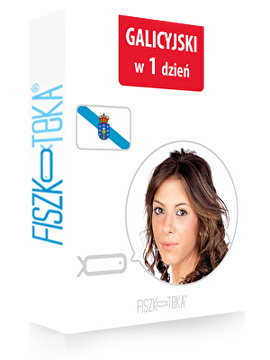 Galicyjski w 1 dzień
Szybki i skuteczny kurs podstaw galisyjskiego!
Wędrujesz do Santiago albo wybierasz się nad Atlantyk do A Coruñi?
Chcesz poznać język - pięknego regionu na północy Hiszpanii - Galicji?
Rozpocznij przygodę z nowym językiem już dziś!
Ciesz się przystępną formułą i swoimi postępami!
Sign up for free
This course is 100% free. We want to show you how fast & easy you can learn with us.
10 słów w 10 sekund




10 flashcards

To już wiesz:)




8 flashcards

Pytania




10 flashcards

Zwroty grzecznościowe




17 flashcards

Ludzie




28 flashcards

Czynności




17 flashcards

Nieprzetłumaczalne




8 flashcards
---