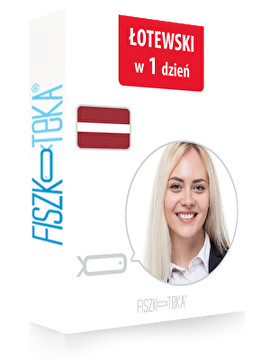 Łotewski w 1 dzień
Wszystko co musisz wiedzieć w 1 kursie!
Naucz się podstaw słownictwa łotewskiego.
Nasze nagrania pomogą ci opanować łotewską wymowę!
Naucz się łotewskich słówek potrzebnych w każdej sytuacji!
Zacznij reagować jak native speaker!
Sign up for free
This course is 100% free. We want to show you how fast & easy you can learn with us.
10 słów w 60 sekund - 10 vārdi 60 sekundēs




10 flashcards

To już znasz;) - Tu jau to zini;)




10 flashcards

Pytania - Jautājumi




10 flashcards

Zwroty grzecznościowe - Pieklājības frāzes




17 flashcards

Osoby - Cilvēki




28 flashcards

Czynności - Darbības




17 flashcards

Nieprzetłumaczalne - Neiztulkojamie vārdi




10 flashcards
---