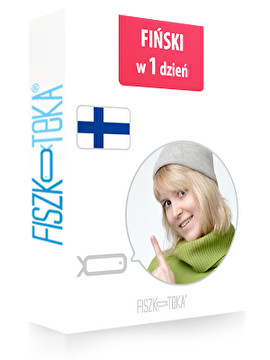 Fiński w 1 dzień
Zacznij swoją przygodę z fińskim!
Poznaj różne fińskie określenia na śnieg!
Naucz się najprzydatniejszych słów i zwrotów fińskim!
Wiesz, że finowie nie mają słowa "proszę"?
Jeśli nienawidzisz lata i marzysz o mroźnej Finlandii, zrób pierwszy krok i zacznij przygodę z fińskim!
Sign up for free
This course is 100% free. We want to show you how fast & easy you can learn with us.
10 słów w 60 sekund - 10 sanaa 60 sekunnissa




10 flashcards

To już znasz:) - Nämä tiedätkin jo:)




11 flashcards

Pytania - Kysymykset




10 flashcards

Zwroty grzecznościowe - Kohteliaisuuksia




17 flashcards

Osoby - Ihmiset




26 flashcards

Czynności - Aktiviteetit




17 flashcards

Sanat, joita ei voida kääntää - Nieprzetłumaczalne




16 flashcards
---