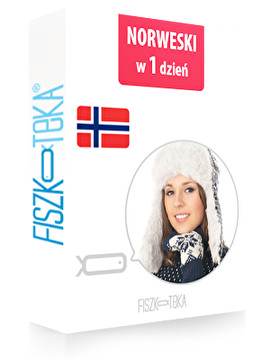 Norweski w 1 dzień
Szybko i przyjemnie naucz się podstaw norweskiego.
W jeden dzień zrobisz tyle, co normalnie przez semestr, naprawdę!
Tylko potrzebne słowa i zwroty
Przykłady, nagrania, objaśnienia, sztuczki mnemotechniczne
Sign up for free
This course is 100% free. We want to show you how fast & easy you can learn with us.
10 słów w 60 sekund - 10 ord på 60 sekunder




10 flashcards

To już znasz:) - Det kjenner du allerede:)




10 flashcards

Pytania - Spørsmål




13 flashcards

Zwroty grzecznościowe - Høflighetsfraser




19 flashcards

Osoby - Personer




38 flashcards

Czynności - Aktiviteter




29 flashcards

Słowa nieprzetłumaczalne - Uoversettlige ord




25 flashcards
---